If you enjoy music and fellowship, than AMC on Sunday mornings at 9:30 is the place to be. Our worship team is a dedicated and talented group of musician, they along with many other friendly folks would love to have you come join us in worshipping our Lord and Savior.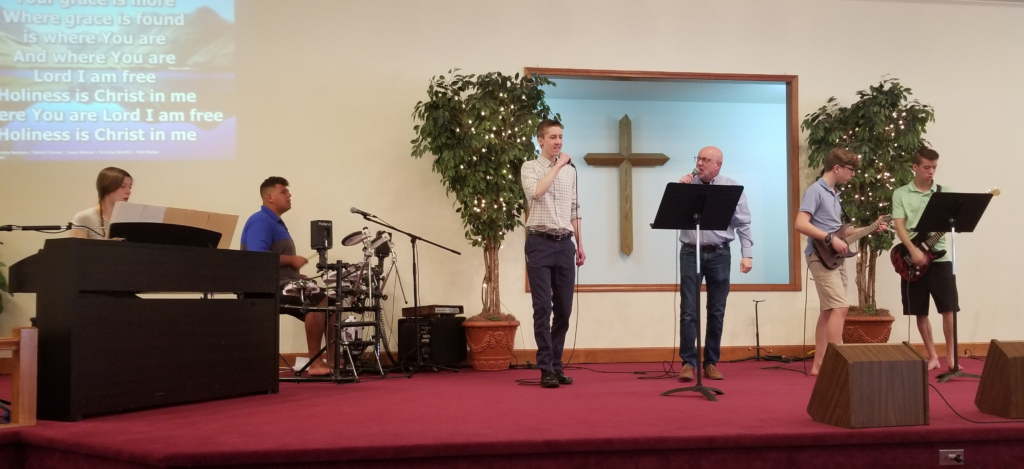 Thank you Emma Kipfer, Noah Schlabach, Trey Kipfer, Nate Schlabach, Jonas Kipfer and Andrew Kipfer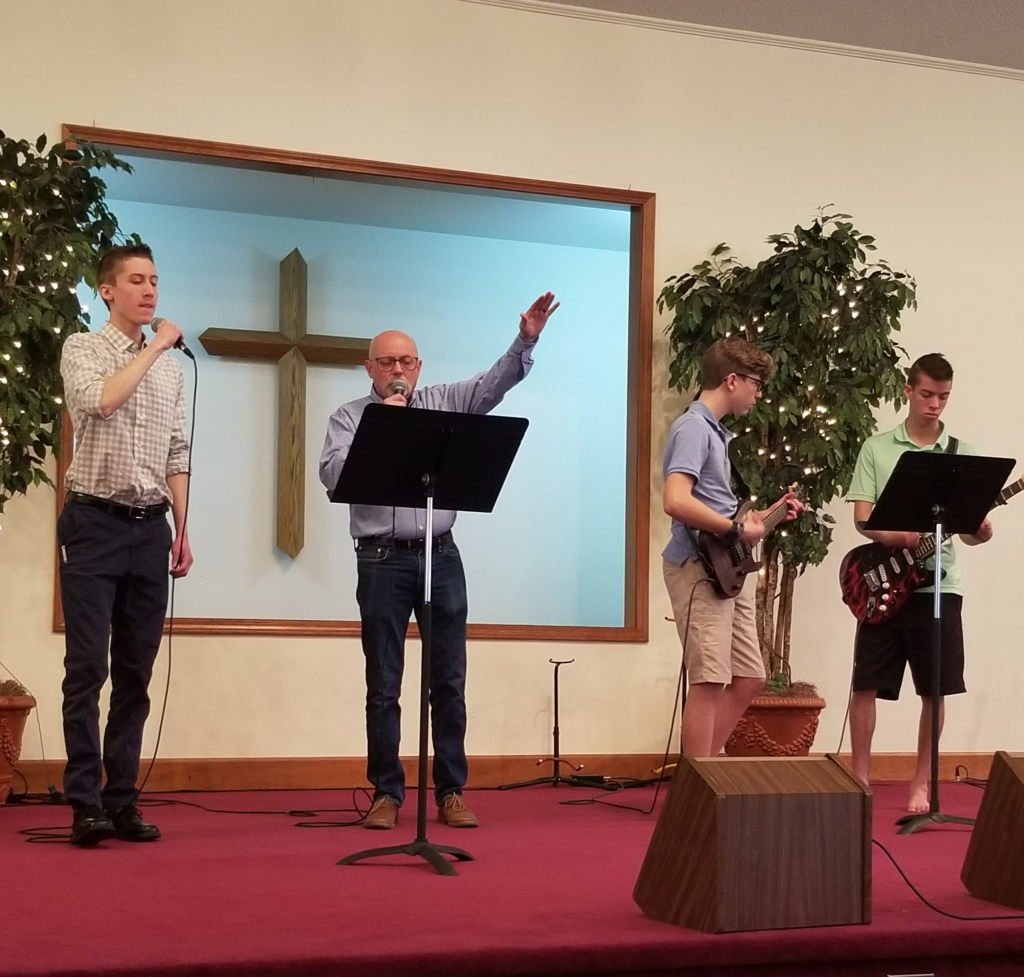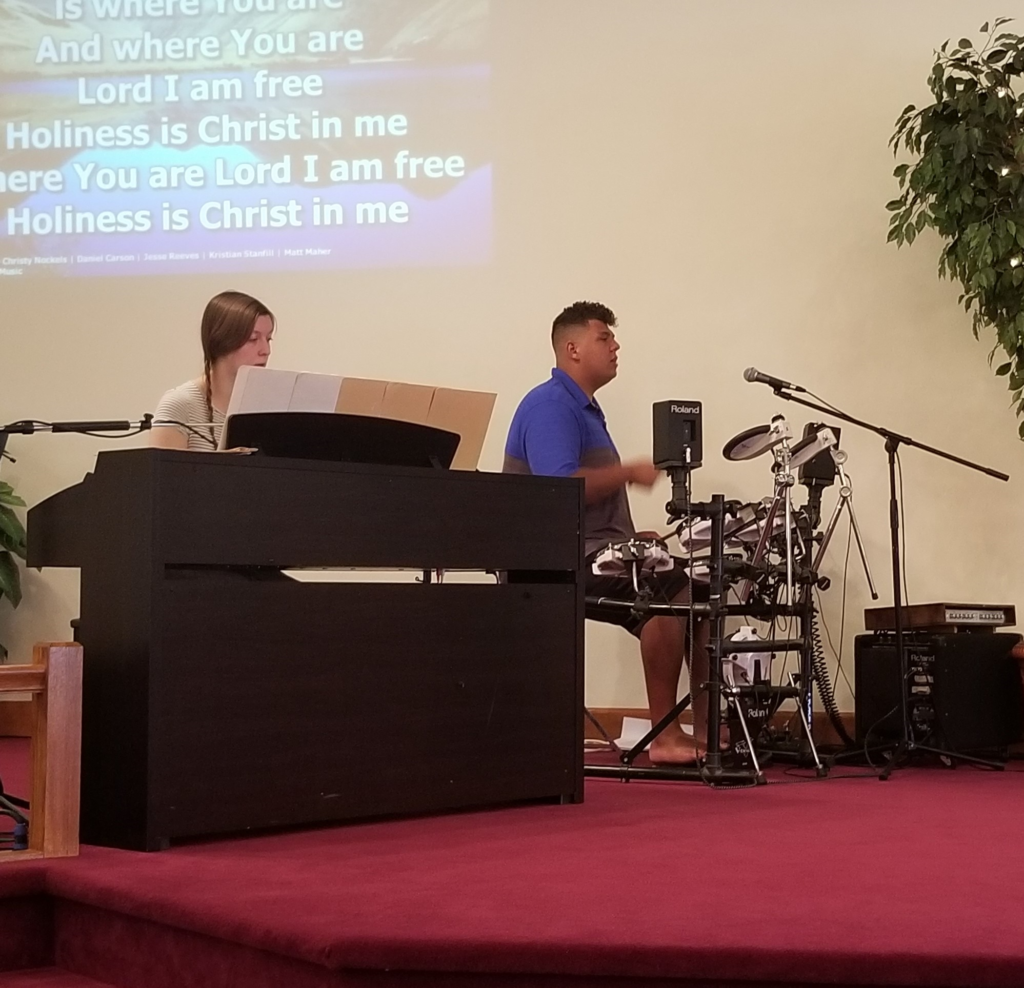 "A fellowship of love encouraging one another in a growing personal relationship with Jesus Christ."
"https://www.aldenmennonite.org
Sunday Morning Service: 9:30 AM
Adult Sunday School: 11:00 AM
"Love that Transforms"
"https://www.aldenmennonite.org
But God demonstrates his own love for us in this:
While we were still sinners, Christ died for us (Rom. 5:8).
"Hope That Always Grows"
"https://www.aldenmennonite.org/wp-
Remember that you were separate from Christ, without hope and without God in the world.
But now in Christ Jesus you who once were far away
have been brought near through the blood of Christ (Eph. 2:12-13).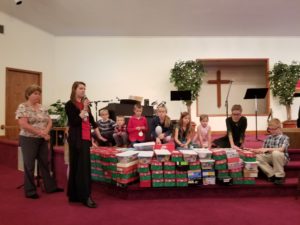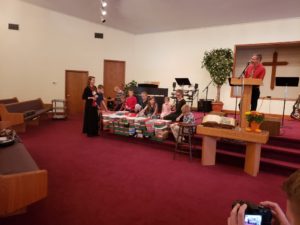 Operation Christmas Child was the children's giving project this year. For months they have been collecting donations and anticipating the day they would be able to put the gift boxes together. Fun was had by all that help put the 100+ boxes together. The boxes were prayed over as the children and others laid hands upon them, asking for blessing for each precious child that will receive the box that they will have a very Merry Christmas and God's love and blessings always.
Special thanks to Pam Millar, Children's Church Coordinator and a Super BIG thank you to Emma Kipfer, Operation Christmas Child – AMC chairperson. Thank you Emma for the years of dedication to this ministry.